New Rules of Arbitration of the Vienna International Arbitral Centre ("Vienna Rules")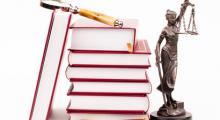 New Rules of Arbitration of the Vienna International Arbitral Centre ("Vienna Rules")
The general reasons which speak in favour of arbitration are known: the choice of a "neutral" forum as well as the receipt of an enforceable and confidential decision. However, originally, for the parties also costs and time played a role. The New Rules of Arbitration of the Vienna International Arbitral Centre ("Vienna Rules") now seem to take also these principles into account and thus make arbitration in Vienna even more attractive.
According to Article 17 Vienna Rules, the parties may generally agree upon the procedure of constituting the arbitral tribunal. Article 45 Vienna Rules now provides for an expedited procedure, in which the parties may opt in their arbitration agreement or later until the submission of the Answer to the Statement of the Claim (Article 45 para 1 Vienna Rules). This expedited procedure generally provides for a sole arbitrator (Article 45 para 5 Vienna Rules), who has to render the decision within six months from receiving the case (Article 45 para 8 Vienna Rules). There is only one hearing and no post hearing briefs. Furthermore, the Vienna Rules now allow a party in Article 21 to request an arbitrator being removed not only in case of its prevention but also if it is not proceeding without any undue delay. In apparent matters, the Board of the Vienna International Arbitral Centre ("VIAC") also has such right without request of a party (Article 21 para 2 Vienna Rules). Last but not least, the arbitral tribunal now, at the time of closing the proceedings, has to inform the Secretary General and the parties of the anticipated date of rendering the final award. Besides this, the Vienna Rules now also provide for the joinder of third parties and consolidation of two or more proceedings under certain conditions upon a party's request (Articles 14 and 15 Vienna Rules). The constitution of the arbitral tribunal in such multi-party proceedings is – with some supplements (Article 18, paras 2 to 4 Vienna Rules) – also made in accordance with Article 17 Vienna Rules (Article 18 para 1 Vienna Rules).
The New Vienna Rules are clear and compact Rules, which provide for a swift arbitral proceeding. An arbitral tribunal which has its seat in Austria will also benefit from the new provision of Article 615 of the Austrian Code of Civil Procedure, which as of January 1, 2014, provides for a one tier challenge procedure at the Austrian Supreme Court ("OGH").