EU AI Act: A Pioneering Regulation on Artificial Intelligence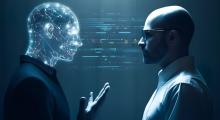 EU AI Act: A Pioneering Regulation on Artificial Intelligence
Thursday, 21 September, 2023
The EU's primary goal is to create better conditions for the development and usage of AI. The technology holds the promise of improving healthcare, streamlining manufacturing, making transportation safer, and enhancing energy sustainability. Parliament is committed to ensuring that AI systems operating within the EU are safe, transparent, traceable, non-discriminatory, and environmentally friendly. A cornerstone of the legislation is the classification of AI systems based on the level of risk they pose. The European Commission's proposal specifies that AI systems will be assessed and classified according to their potential risk to users, ranging from "unacceptable risk" to "limited risk."
- Unacceptable Risk**: AI systems considered a direct threat to people will be banned. This includes systems that manipulate behavior, employ social scoring, or utilize real-time remote biometric identification. Some exceptions could be made, such as delayed biometric identification for serious crimes upon court approval.
- High Risk**: AI systems that compromise safety or fundamental rights fall under this category. These are further divided into systems that are used in products governed by the EU's product safety laws, such as toys and medical devices, and those that fall into eight designated sectors, including law enforcement and migration management. These systems will require assessment before market launch and ongoing evaluation.
- Limited Risk**: Systems falling under this category must adhere to minimal transparency requirements. For instance, users must be informed when they are interacting with AI, especially those systems that manipulate image, audio, or video content.
Generative AI systems like ChatGPT will need to fulfill transparency requirements, including disclosure that the content was AI-generated, prevention of illegal content generation, and publication of summaries of copyrighted data used for training. The Parliament emphasizes the need for a technology-neutral, uniform definition for AI that is applicable to future AI systems. It also advocates for human oversight instead of complete automation to prevent harmful outcomes. On June 14, 2023, MEPs adopted the Parliament's negotiating position on the AI Act. Negotiations will now commence with EU member states to finalize the law. The ambition is to reach a consensus by the end of the year.
The EU AI Act represents a landmark attempt to regulate a technology that is becoming increasingly integral to human life. By classifying AI systems based on the risk they pose and setting corresponding regulatory measures, the Act aims to strike a balance between innovation and public safety. Its global pioneering status sets the stage for how AI could be regulated in other jurisdictions.
Dr Christoph Kerres LLM (Georgetown)
For more legal information please contact Mr Kerres via tel +43 (1) 516 60 or e-mail office@kerres.at.
This information is provided as a public service to highlight matters of interest and does not imply an attorney-client relationship. It is not intended to constitute a full review of any subject matter, nor is it a substitute for obtaining specific legal advice from competent, independent counsel. If you would like to receive specific legal advice, please speak to your usual contact at KERRES I PARTNERS. All liability for damages arising from the information provided is explicitly excluded.