Foundation of a limited company (GmbH) via online platform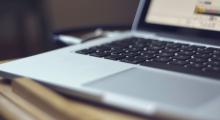 Foundation of a limited company (GmbH) via online platform
Monday, 13 February, 2017
The Austrian Gesellschaft mit beschränkter Haftung ("GmbH") is a limited liability company. In general, the shareholder is not personally liable for the liabilities of the company. The minimum share capital amounts to € 35,000.00. Only half of this minimum share capital, thus € 17,500.00, have to be paid in cash upon formation. Because of these characteristics, the GmbH enjoys an increasing popularity in Austria.
So far the founding of a GmbH was connected to a strict formal procedure, which included a notarial deed and a notarial certification. This involved additional costs. Further, the over-regulated procedure often resulted in a delay of the foundation. In recent time, the Austrian Government decided to facilitate the foundation of a GmbH. The aim is to support start-ups by saving money and time of the founder. Thereby essential is a fully electronic procedure and a foundation without the need of a notary public. A respective draft legislation is already existing.
The large benefit and big novelty of the simplified procedure is the elimination of a notary public. Instead of a notarial certification and notarial deed, only an identification shall be made at the bank. This can be made at the same time as the payment of the minimum share capital will be done. The bank will transfer the identification data together with the bank confirmation regarding the paid share capital to the commercial register. Everything else can be made fully electronic via an online platform. The founder may submit all necessary documents for the foundation to the commercial register by himself. This requires only an online registration of the founder at the platform. The registration and all further identification will be made by using electronic means of communication – like the citizen's card ("Bürgerkarte") or by mobile phone.
Even the Articles of Association of the limited company shall be established without the need of a notary.
Instead standardized Articles of Association which contain a statutory minimum content will be provided. For this purpose, more detailed regulations shall follow by the minister of justice. Founders who prefer the support of a notary may benefit of a discounted tariff.
But only a certain type of GmbH shall benefit of such simplified procedure. Namely those who have only one shareholder, who is at the same time the only director of the limited company. Thus the law requires a personal union of shareholder and manager – so called one person companies. Nevertheless, these "standard foundations" affect up to 38% of the foundations in Austria.
So far, the respective draft laws are still in the phase of evaluation. We appreciate the idea of a rapid and uncomplicated foundation of limited companies. Especially "standard-foundations" may save time and money and may focus on their business. Nevertheless, for more complicated foundations and to clarify potential legal issues, we recommend to take legal advice in advance. We will keep you up-to-date in this matter and remain available for any further questions.